Writing Bangla and other Indian languages using Indic IME:
1. Use the Visual editor.
2. Select the language of your choice from the drop down menu as in following picture.

Writing Bangla using banglakb:
1. Go to your Profile and make sure the Use the visual editor when writingoption is unchecked.
2. Now go to Posts -> Add New. Here you have three options for writing Bangla UniJoy, Phonetic and Probhat. Click on Phonetic(or the option you like) to activate the option. Now you can start writing.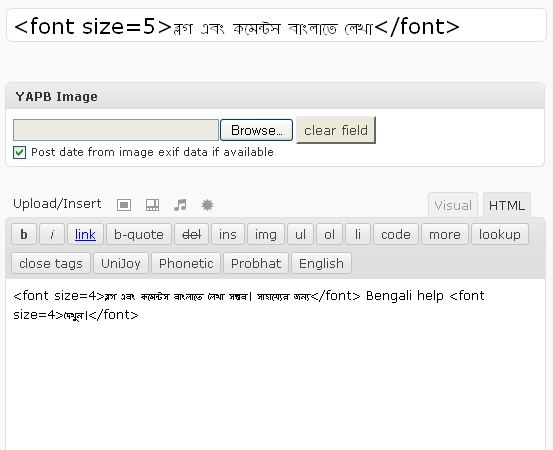 Bangla script appears very small in the browsers that's why I have used font size 5 for the title and font size 4 for the text body as you can see in the picture. 3. You can switch between English and Bangla by clicking the English/Bangla button.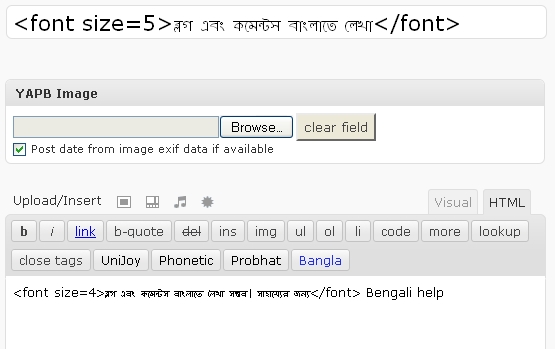 How to write Bangla phonetically?
Take a look below at the character map. It shows you the key map to every character. You just press them and you will see Bangla as output. As this is phonetic, you have to write karsafter the character. Here are some examples:
Remember, Phonetic Bangla is case sensitive.
How to write conjunctions phonetically?
Just add a "+" sign between that two characters. See the following examples: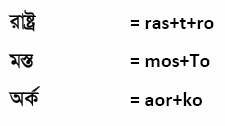 Phonetic Keymap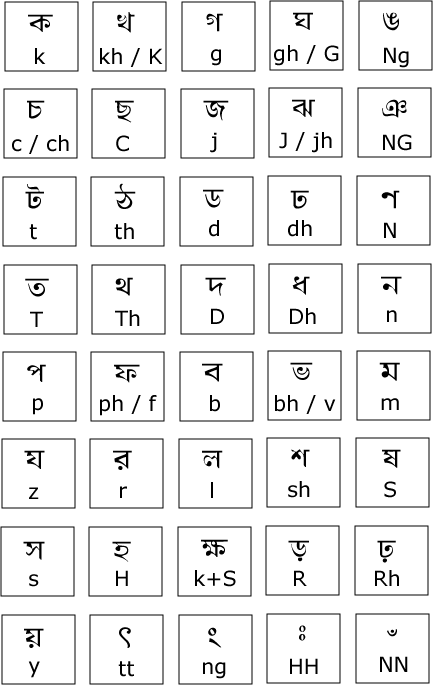 Kars and Folas
Guides for UniJoy and Probhat
For UniJoy layout click here. For Probhat layout click here.